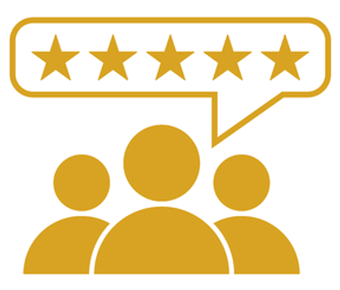 CUSTOMER REVIEWS
Posted by Mariska Commandeur




14-08-2023 | 17:48



Nice product as described, shipped quickly and in good condition. Thank you very much, I am very happy with this
---
Posted by

Eveline Wiersma-Spanjer




11-08-2023 | 19:41



Dear, Many thanks for the delivery of the Arcopal fruit de france tableware, which we love very much. Everything has been received in good order.
---
Posted by Konstantinos Samios




09-08-2023 | 11:53



My two ashtrays that I bought from Kenko Retro and design came to Greece well packed and in perfect condition. I would recommend the shop for the next Byers to buy their stuff. The transaction was safe. Many thanks to the owner and the people that are working to.
---
​​​Posted by Carla


04-08-2023 | 19:55



AMAZING sunny Wasa storage tin. Finally, it was available for sale again without being already sold out; I'm very happy about that. Another super-fast delivery and very well packaged, thank you!!
---
​​​

​

​​

​

Posted by Inger


04-08-2023 | 19:55



Great fast service, excellently packaged, delivered quickly, and exactly what I wanted. Thanks for the sweet handwritten note. Warms the heart. Until next time.

​​
---
Posted by Jozé Luijks




28-07-2023 | 16:03



Very happy with my retro bread bin, still looks very good.
Looks great on the counter, was also very well packaged. You have a nice beautiful webshop.
---
Posted by

Carla Passchier




25-07-2023 | 20:02



Very satisfied with the cup and saucer set of 4 looks like New. Also very well packed and fast delivery.
---
Posted by Nicolaas




03-05-2023 | 21:33



Good Product, Looks Almost New - Good Price - Fast Delivery - Good Communication - Recommended WebShop!
---
Posted by Anneke




25-03-2023 | 11:09





Good packaging, fast delivery and very happy with my Brabantia Diana set
---
Posted by Dijkstra




17-11-2022 | 21:31

​

The box with a game we used to play a lot, which is no longer for sale, but which the children kept referring to, was bought at retro and design. Received in good order after a few days. Well packed to prevent the box from arriving flat. It looks incredibly good for a second-hand game. Only the box shows that it has been used. The content is clean, complete and even comes with a well-thumbed rule book. I am very happy with this!
---
Posted by Marianne


27-10-2022 | 18.01



I'm so happy with my 2 tins from the royal family.
Arrived within 2 days and well packaged.
Sweet card there.
Thank you! Kind regards Marianne
---
Posted by Stephen Pink
​

23-01-2021 | 14.42





Received package of six Arcoroc glassware plates in black. Thank you for fantastic service, superb wrapping, and personal note!

---

Posted by Carine Matheussen




22-12-2020 | 14.07

Very good service, bought a little vase last week which was shipped very quickly and packed very well. It arrived in one piece due to the perfect packing. Thanks

---

Posted by Silvia




15-07-2020 | 14.59

I received today the tin box. It was really well packed and arrived in good condition. The service is excellent and it will be very special when is full of biscuits .
Thank you very much

---

Posted by Diane de krem




27-01-2020 | 09.55

Het pakketje was veilig verpakt
Ook het product voldoet aan mijn verwachtingen
Het is zoals omschreven
Heel blij met het product
Tot een volgende keer zeker en vast
Mvg Diane

---

Posted by Jan-Erik




21-10-2019 | 22.15

Great Shop, found what i have been searching for several years!

---

Posted by Heidie




25-09-2019 | 12.52

Vandaag onze bestelling ontvangen.
Oud brabantie huishoud spaarblik.
Waren al zolang opzoek, nu via jullie gevonden.
Zijn er erg blij mee.
Leuk dat jullie er een persoonlijk kaartje bij doen.
Ik ben erg tevreden.
Groet heidie en roelof

---

Posted by Jo




16-08-2019 | 13.09

Hallo ik ben de moeder van Lolita
Zij heeft voor mij de schaaltjes besteld
Ik ben er erg blij mee
Keurig verpakt dank je wel
Vriendelijke groeten

---

Posted by Roger




21-07-2019 | 10.07

Beautiful Vintage storage tin for Wasa crackers arrived in great condition, perfect for storage of Wasa present received each Christmas from relatives. Many Thanks Again !

---

Posted by Janine Rawlinson,




11-07-2019 | 12.19

My lovely cereal bowls arrived today absolutely delighted

---

Posted by Hannah Erkens




10-05-2019 | 12.38

Thank you so much for my wonderful sewing Box, it's perfect and exactly the same as the one my Oma had so brings back many wonderful memories

It was exceptionally well packaged and swiftly delievered, thank you for your excellent service and products.

Many thanks
Hannah

---

Posted by Laila Ahlgren




23-02-2019 | 13.24

So many beautiful retro things. Great place to buy from. Love to look around in the webbstore. Nice staff and friendly reception. Excelent wrapping and safe shipping. I will return....

---

Posted by Mrs Tina Hand




07-01-2019 | 16.36

So pleased to have found these bowls, I had them years ago and have been looking to replace them for ages. They arrived today and they are perfect - great service - thanks Tina

---

Posted by Laila Ahlgren




19-09-2018 | 17.11

Today recieved last pacage of two. Ruby red Arcoroc Sienna 6 drinking glasses, 4 small bowls and one soup plate. I love them. Will look out for more pieces of Sierra arcoroc glasswares in ruby red. Thank you for nice deal, superb wrapping, and personal note. Nice!

---

Posted by Ann




23-08-2018 | 22.18

So pleased to have found replacements for our damaged Arcoroc Octime plates. They arrived today superbly packed, and the personal note was a delightful touch. This will be the first place we look if we have any more breakages.

---

Posted by Vuokko M




15-08-2018 | 16.48

Did just receive 12 sets of Arcoroc Sierra ruby coffee cups. Perfect condition, I am very satisfied. Service was excellent, smooth payment and quick delivery. Thank you a lot....! Will check every now and then, if you'll happen to get the dinner and/or soup plates.

---

Posted by Frank in England




12-07-2018 | 20.39

I purchased a set of Arcoroc plates approx. 30 years ago. Unfortunately I broke one of them, but thanks to this site I have managed to finally replace it!

I feel whole once more!

Good prompt service from the Netherlands to England, and the piece arrived in good order.

Nice hand written note for that personal touch. I shall now have to learn Dutch to be able to read the newspaper used for packing!

---

Posted by Tobias




21-03-2018 | 16.27

Super happy with the 4 white vintage tupperware mugs I ordered. Very well packed and in good condition. Next time I only order from this store.
Six out of five in review from me.

---

Posted by Andrzej




13-01-2018 | 22.08

I've got what I ordered, fast and in perfect condition. I highly recommend this webshop.

---

Posted by William Nass




06-12-2017 | 01.58

I was excited about receiving my order, upon opening I was impressed with a handwritten note thanking me for my order and wishing me a
Merry Christmas. However I was disappointed that the coffee tin I ordered was dented in four places. The coffee cups were in excellent condition and I am satisfied with them, but the "Thomas Coffee" tin was extremely disappointing. I ordered the tin and two cups.

Regards, Bill Nass

---

Posted by Cecilia




01-08-2017 | 16.15

I bought 2 glasses that I have been trying to find for years! Excellent service, good prices and a quick delivery. I would recommend and use them again.

---

Posted by Julia




08-03-2017 | 11.41

10/10!!! I ordered my Tupperware at a very reasonable price, and my order was delivered with a week ... It was even gift-wrapped and beautifully presented. Excellent service and I wouldn't hesitate to buy from Retro in the future. Very happy ?

---

Posted by Michiko




29-01-2017 | 14.30

Purchased 2 sets of cup/saucer.
They were beautiful but one of the cup was broken unfortunately. As I reported to the shop, they were so helpful and quickly responded to the matter. They sent me the replacement without additional shipping fee very quickly. I'll definitely come back and shop with them again!

---

Posted by Maurizio




12-04-2016 | 13.41

Set macedonia della Arcoroc davvero molto bello! Ha viaggiato "nel tempo" eppure è arrivato dagli anni'70 come nuovo. Grazie!!!

---

Posted by Rachel




12-03-2016 | 18.07

Thanks for the quick delivery. The spaghetti holders were just as described. Proper job

---

Posted by Malcolm Denman




11-02-2016 | 12.45

Received Tupperware jug very fast. item perfect my wife happy.

---

Posted by Nienke




01-12-2015 | 10.28

Fast repliers! And received the fishplates in good order and really fast. Thanks guys!

---

Posted by Davis




08-11-2015 | 21.05

The brabantia tins arrived in plenty of time for my wife's birthday. She absolutely loved them! Thank you so much Retro and Design! Your customer service is incredible.

---

Posted by pierre




04-07-2015 | 15.07

my lamps have arrived exactly the way they were described, perfectly packed for transport as well. thank you Retro-en-design